Background
Brief History & Evolution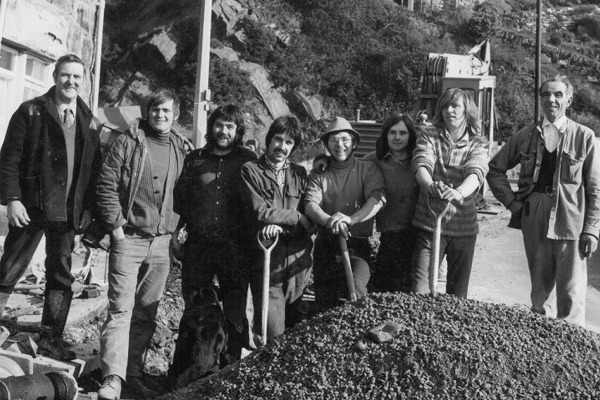 1959 -1970 - The company was formed in 1959 by William Hughes. At that time the business comprised land drainage before some five years later small civil engineering works involving sewage connections and septic tank installations were undertaken together with expansion into general plant hire. William Hughes died in 1969 - aged 48 years leaving his three sons to continue and progress the family business.

1970 - 1980 - The business now specialised in all aspects of pipe-laying, surface water drainage, mains water and foul drainage for both private customers and public utilities.

1973 - Saw the first entire drainage scheme carried out for Valley Rural District Council.

1980 -1990 - A further period of consolidation sees the Company embark on larger projects. By the end of 1980, the first £1 million drainage contract had been successfully completed for Anglesey County Council.

1990 - 2000 - The Company completes more sophisticated and complex projects involving major in-situ concrete structures. Emergence of partnering arrangements with major clients involves target costs, cost-plus and many newer forms of contract. Administration at head office and on site is computerised.

2000 - 2010 - Third generation influences are incorporated whilst knowledge and experience is acknowledged and modern technologies embraced. Development of the workforce into a highly skilled and professional team, ensuring and maintaining continued reputation of reliability.

2010 - Present - Formalise commitment to health, safety, quality and the environment by gaining accreditation to BS EN ISO 9001:2008, BS OHSAS 18001 and BS EN ISO 14001 through BSi Management Systems ensuring the service provided is professional and consistently reliable.